Tonight, we hired a new team member to LHS- Miss Christy Diehl as the Assistant Principal of Curriculum and Instruction- We welcome her to Berry Nation! We wish Mrs. Hagerty all the best as the new Curriculum Director for LCSC.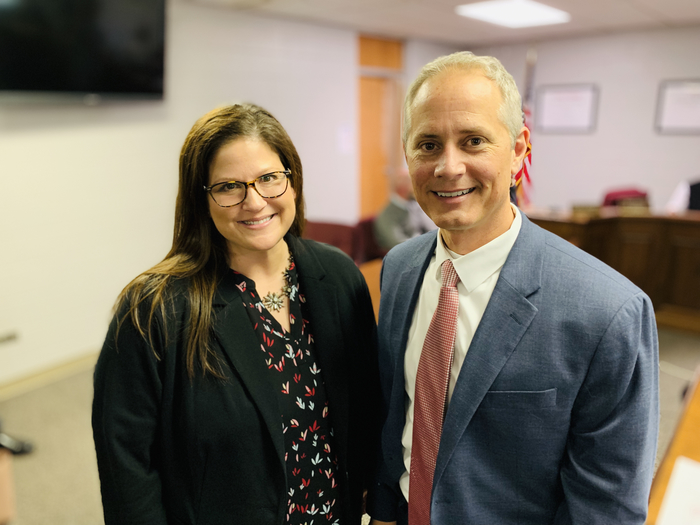 ‪Congratulations to our senior Top 10 and their Pillars! #GoBerries #Classof2019‬

The Leukemia and Lymphoma Society stopped by for a check presentation of our donation from the Pennies for Patients Program. Thank you Student Council for all of your hard work! #EveryPennyCounts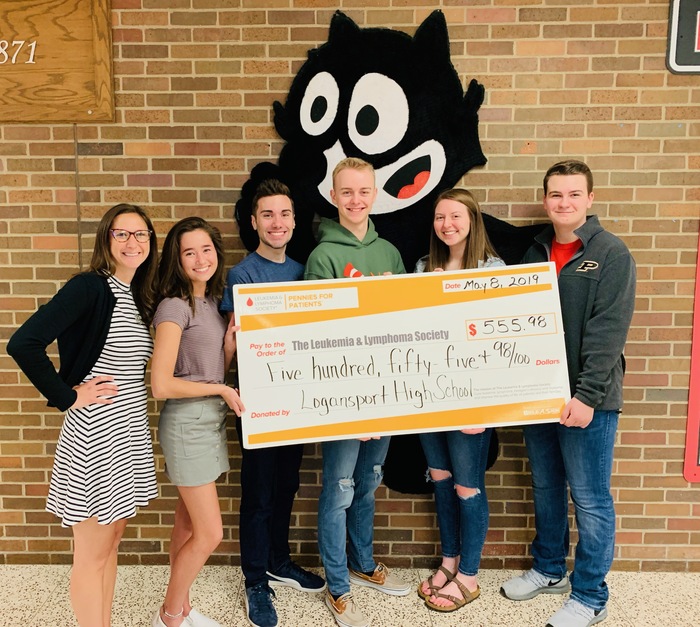 Thank you to our school nurses, Mrs. Hopper and Mrs. Rozzi- Caring for the health and safety at 1 Berry Lane- You are...the Berry Best!

Teacher and Staff Appreciation Week begins today- Thank you to our Berry Staff for all you do for the students and school community- The best! #GoBerries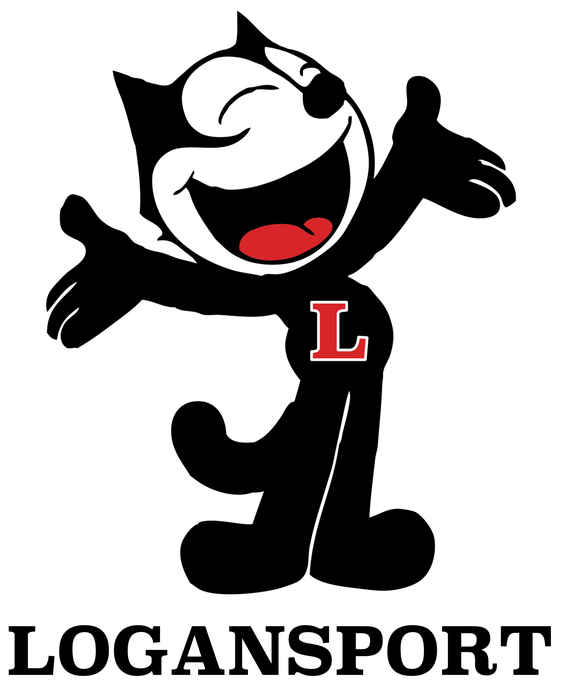 ‪Sponsored by AppleBees- Congratulations to the LHS Berry of the Week, senior Piper Nacke! ‬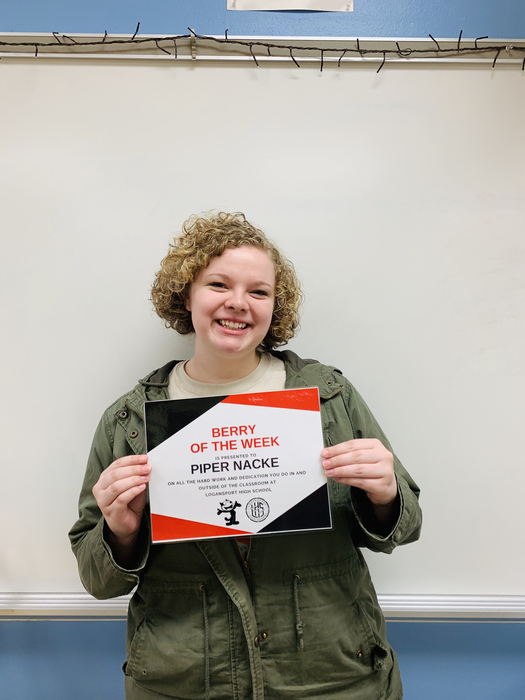 Congratulations to our Prom King and Queen...Drew Johannes and Kennedy Ream! 👑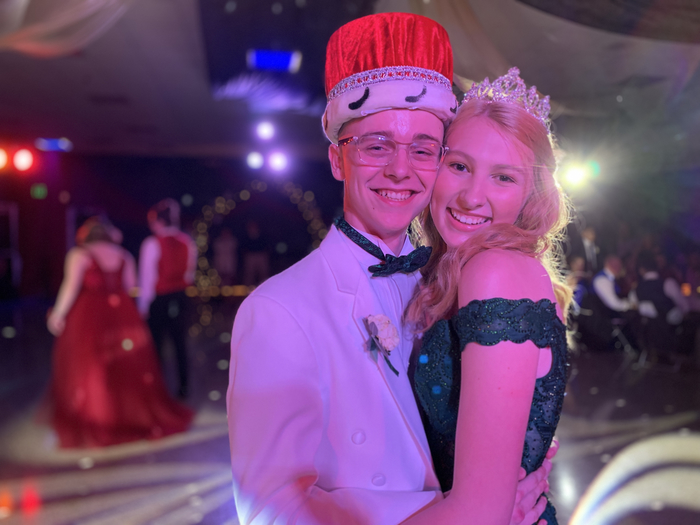 Recognized at the Indiana Rooftop Ballroom today- Congratulations to this senior Berry, Mia Loposser, as an Indiana Academic Regional All-Star and her influential educator, Ms. Sharp. #GoBerries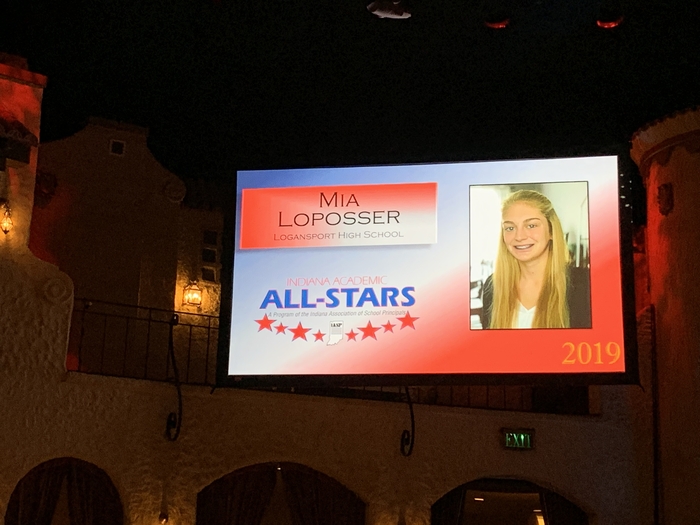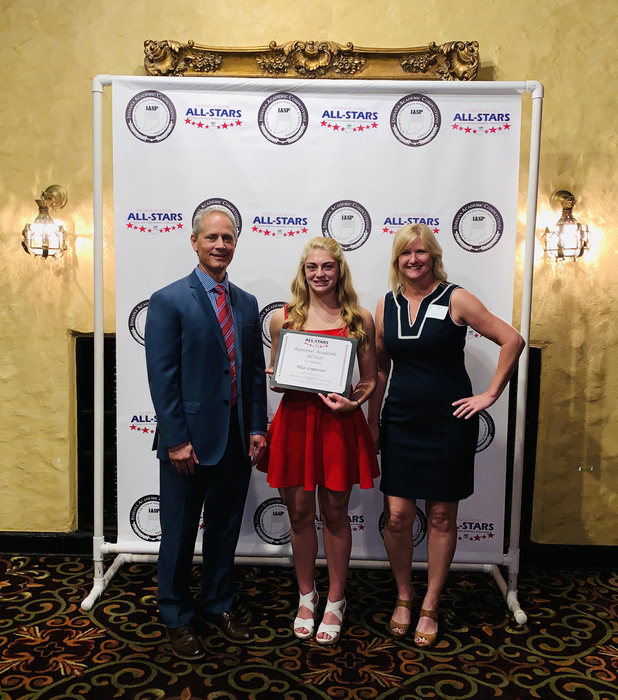 Good Government Day 2019. Good luck to our LHS Mayor-for-a-Day Anthony Rodriguez and his team. Thankful to Mayor Kitchell, Guest Speaker Blair Milo, and our supportive administration, staff, and student body. Have a great day!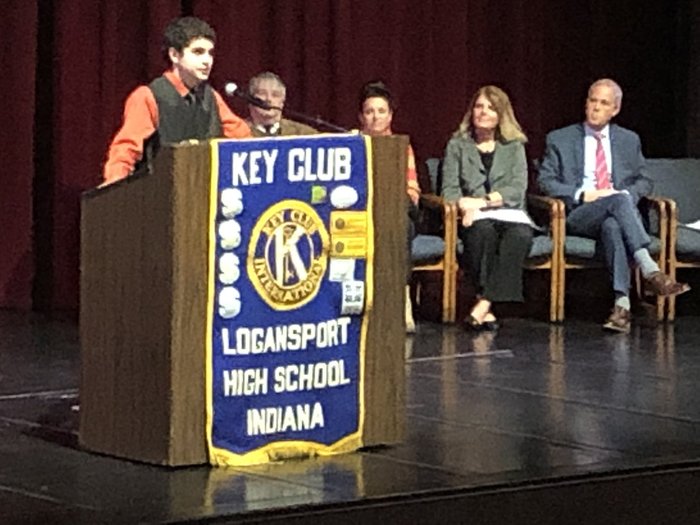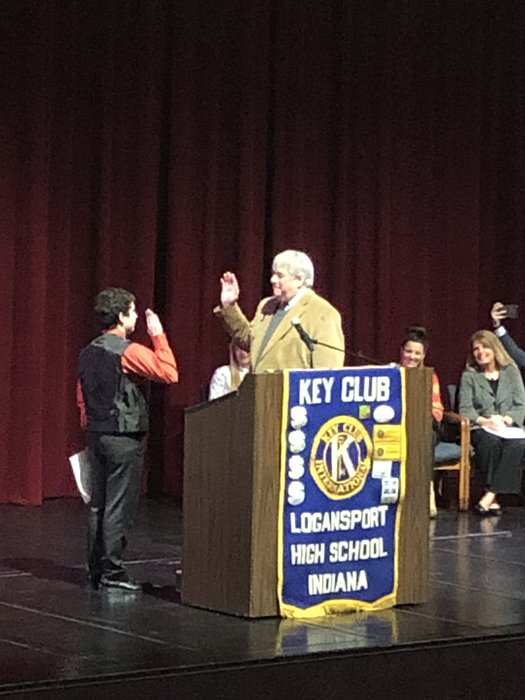 This year's LHS Good Government Day Mayor is....Anthony Rodriguez- Congratulations to Anthony and his ticket! We look forward to Monday's 61st Good Government Day program at 9:30 in the McHale PAC

‪Congratulations to these outstanding senior scholars! #Classof2019‬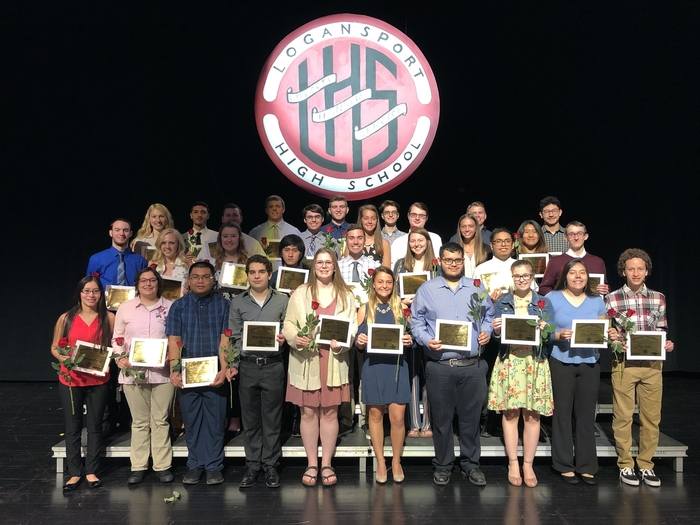 Today is a special awards day at 2pm in the McHale PAC- We honor our Distinguished Scholars- Seniors who have a GPA of 3.75 or above.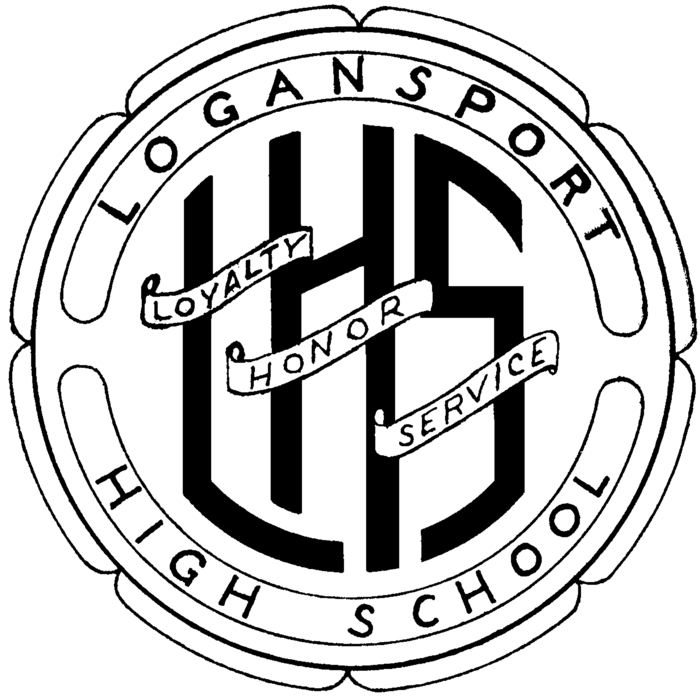 Sponsored by the LHS Class of 1967 and WSAL play-by-play, catch Berries baseball live vs. Lafayette Jeff at 5:30PM today.
https://youtu.be/kkOwCDsRUZE

For her outstanding work at the McHale Performing Arts Center- Congratulations to senior Karissa Hettinger who recently received the Founders Student Award at the US Institute for Theatre Technology National Conference Midwest Section.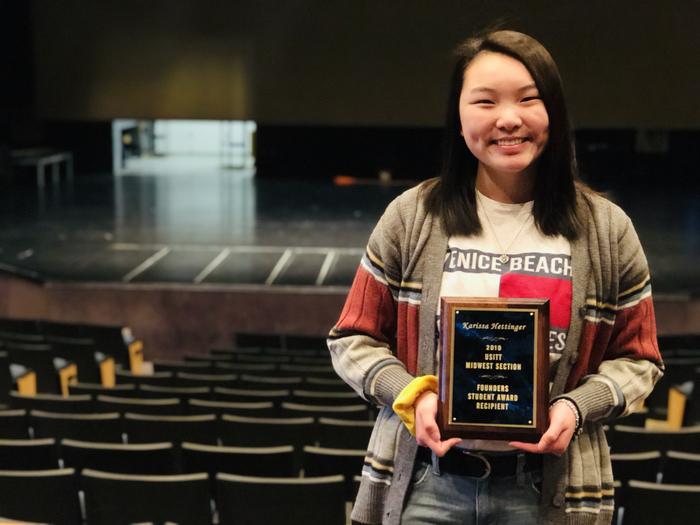 CONGRATULATIONS TO THE LHS WINTER DRUMLINE. THEY PLACED 12TH IN THE STATE ON SATURDAY AT BEN DAVIS HS.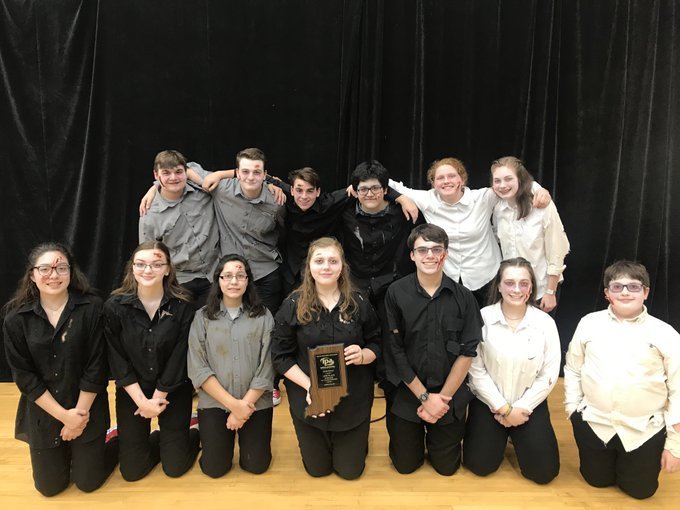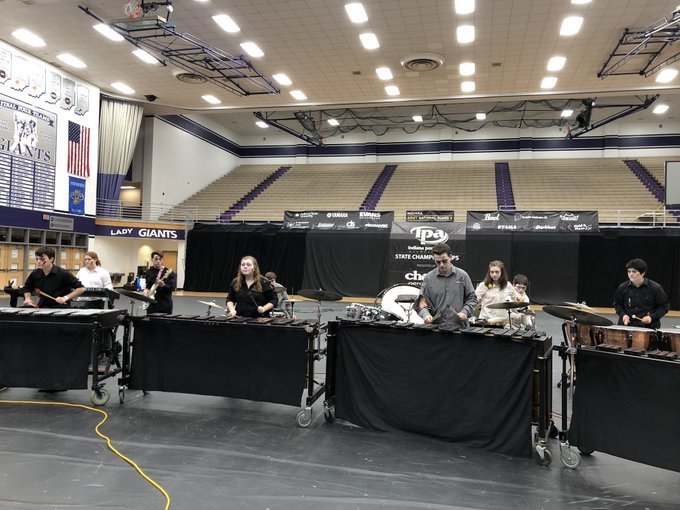 ‪Way to go, LHS Academic Team- Overall, 2nd place at NCC! History, Fine Arts, and Interdisciplinary teams all placed 1st, English team placed‬ 3rd, and Math and Science teams placed 4th.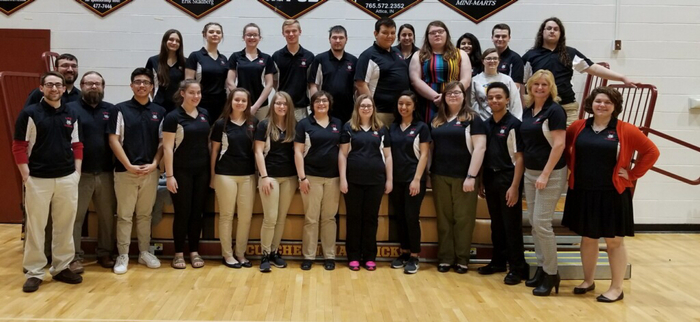 Athletic Physicals April 2, 2019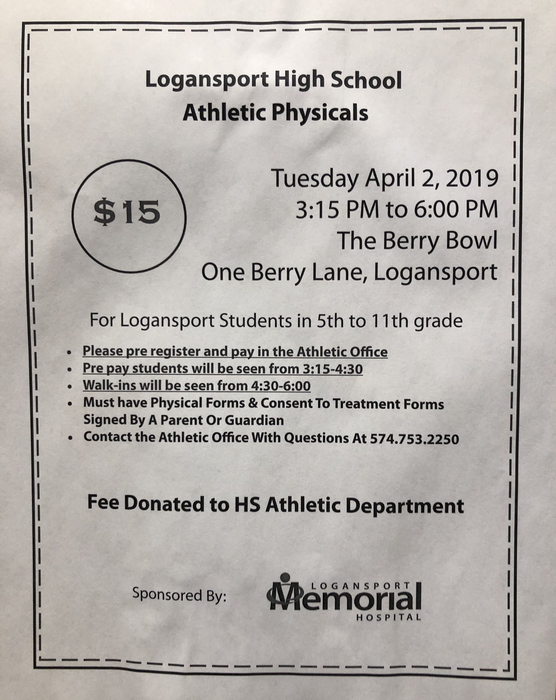 Josiah Richey named as the Hoosier Heartland District Student of the Year.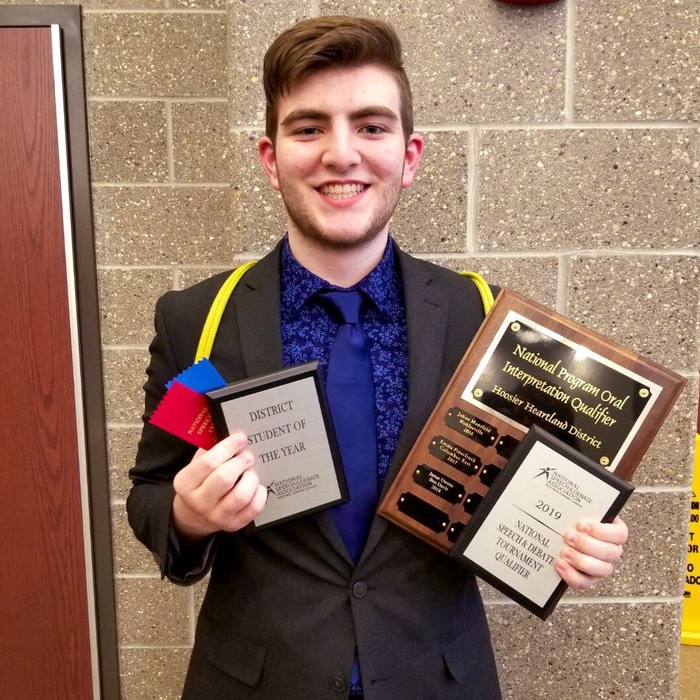 The Logansport High School Speech Team is proud to announce that 5 students have qualified for the 2019 National Speech Tournament to be held in Dallas, Texas. Qualifying students are: Josiah Richey Luke Fincher Jessica Gross Caleb Sholty Drew Johannes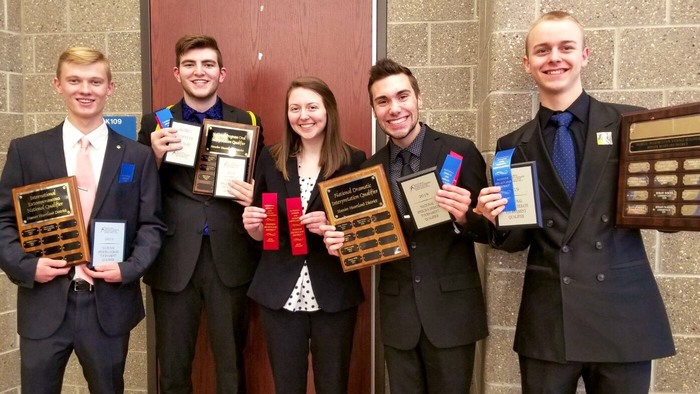 In Academic Super Bowl, 8 teams competed at the Marion Invitational last evening. LHS teams placed as follows: Social Studies 1st place, Science and Interdisciplinary 2nd place, Fine Arts 4th place, Math and English 6th place. LHS placed 3rd overall. #GoBerries