September 15 to October 15 is National Hispanic American Heritage Month
LHS celebrates all month with various activities, events, and projects.
Oct. 11-15 is Hispanic Heritage Spirit week!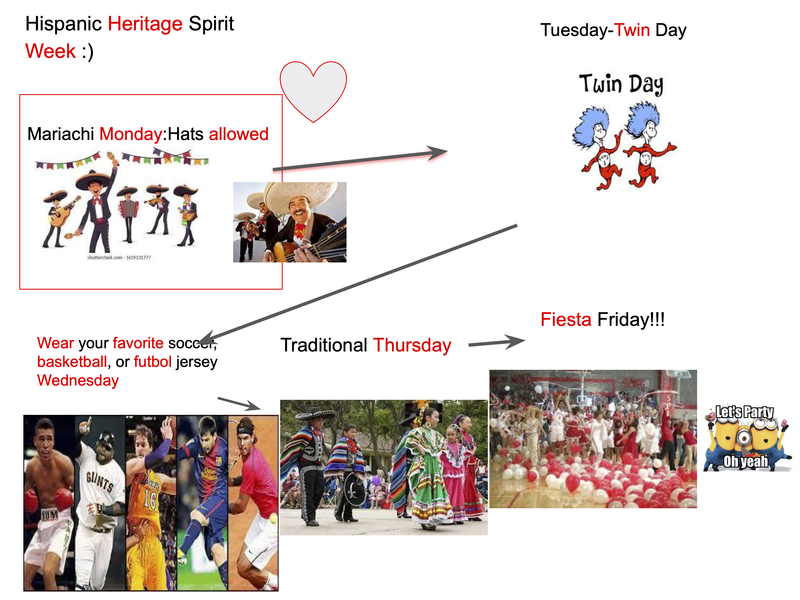 Please see this presentation about the various Hispanic and Latinx countries represented at LHS.
This month on display in the LHS Art Gallery artwork inspired by Hispanic Artists Hispanic Themed artwork, and art created by Hispanic students! This show not only includes LHS student work but also some 5th and 6th-grade work as well! Please feel free to bring your students down to view the show anytime during the school day. We will have a reception for this show on Oct. 14! Please view the attached flyer.Thank you all for supporting our diverse culture here at Logansport High School and our LHS art department!

For more information visit https://www.hispanicheritagemo...