October Newsletter for 6th Grade Voyager's Blue are available at the following link:
https://5il.co/lr0r

Athletic Call outs for 6th Grade Students: Soccer Begin August 12th after school from 3:30- 5 pm Cross Country Practice begins August 16th After school from 3:30- 4:30 pm at Logansport Junior High Tennis Practice begins August 16th at LHS Tennis courts Volleyball Callouts will be announced after school starts All students who are trying out for a sport must have a physical on file in the office before they can participate in any way. Please call the office if you have any questions at 574-753-3797 and speak with Stacey Raisor

FREE SCHOOL SUPPLIES BY APPOINTMENT ONLY Trinity Episcopal Church Please Call 574-753-2733 or 574-722-4414 to schedule your appointment time.

Stuff the Bus- Any Help would be appreciated!!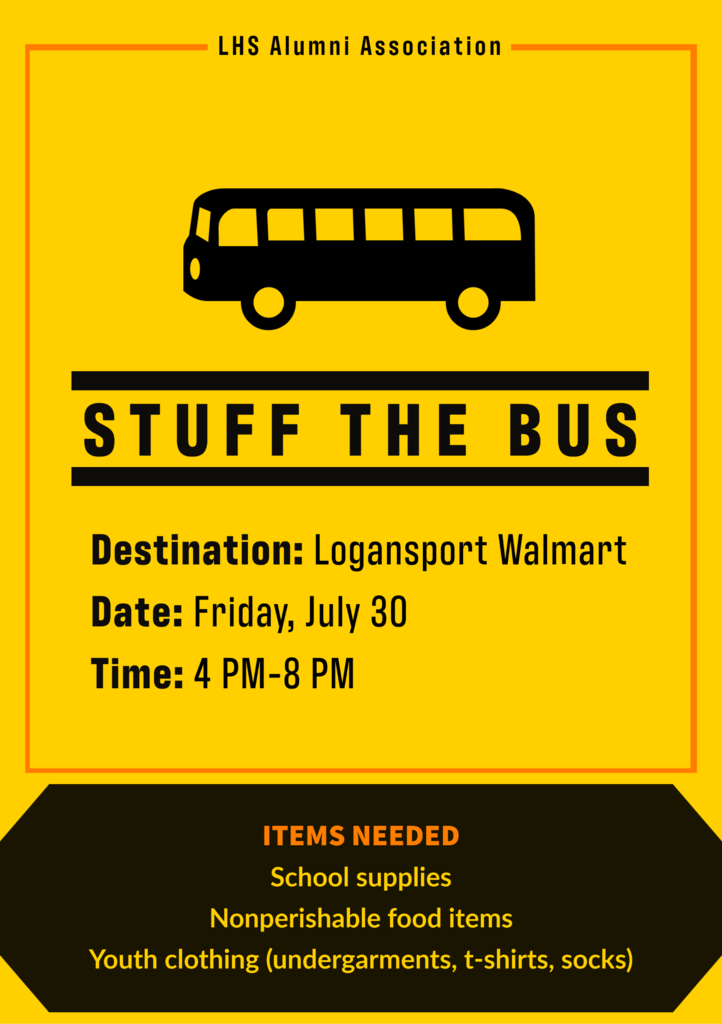 Don't forget to go online and register your child for school. If you need help, please call your child's school and they can help you. You may also come into the school on Monday 8-4, Tuesday 11-7, Wednesday 8-4, Thursday 8-4 and Friday from 8-4. If your child is starting 6th grade make sure that they have their required 6th Grade immunization and a Sports Physical if they intend to play any sports. You will not be allowed to try out or participate unless we have a sports physical on file. You can pick up a sports physical in the school office. If you have any questions concerning your incoming 6th grader, please contact us at 574-753-3797. Thank you and we can't wait to meet your child:)

C6GA will host kickoff programs on August 3 and 4 from 9:00 - 10:15. Letters will be coming in the mail. Explorers will have their kickoff on August 3, and Voyagers will have their kickoff on August 4. Please drop off and pick students up at Door 3.
Congratulations to our students!!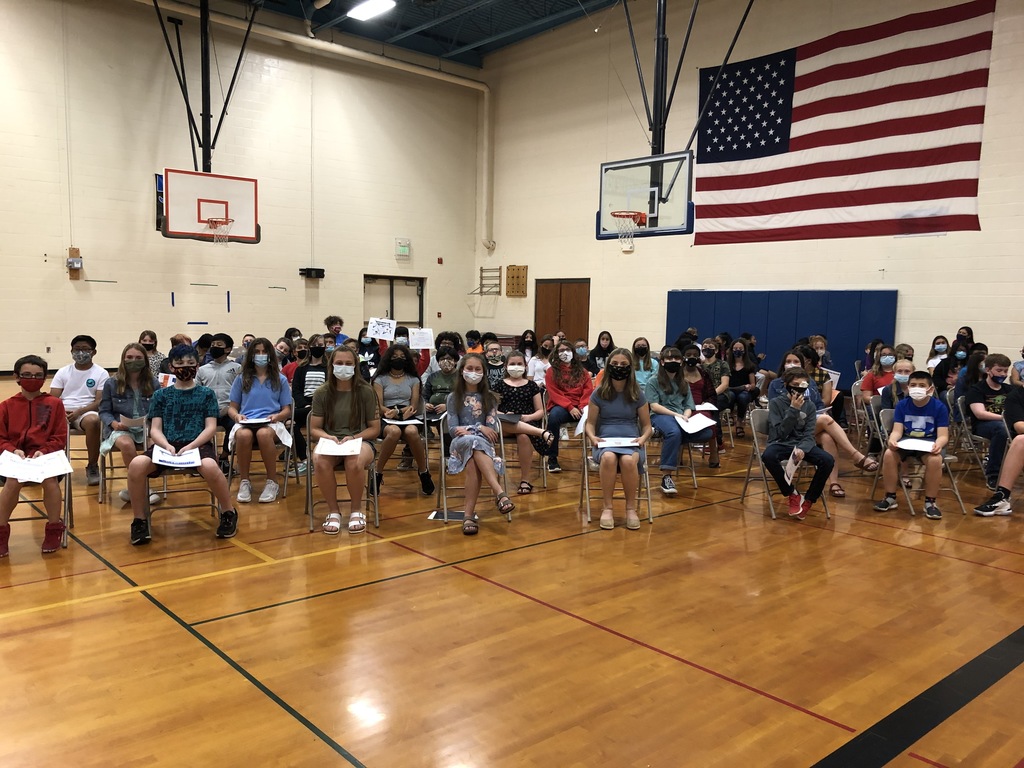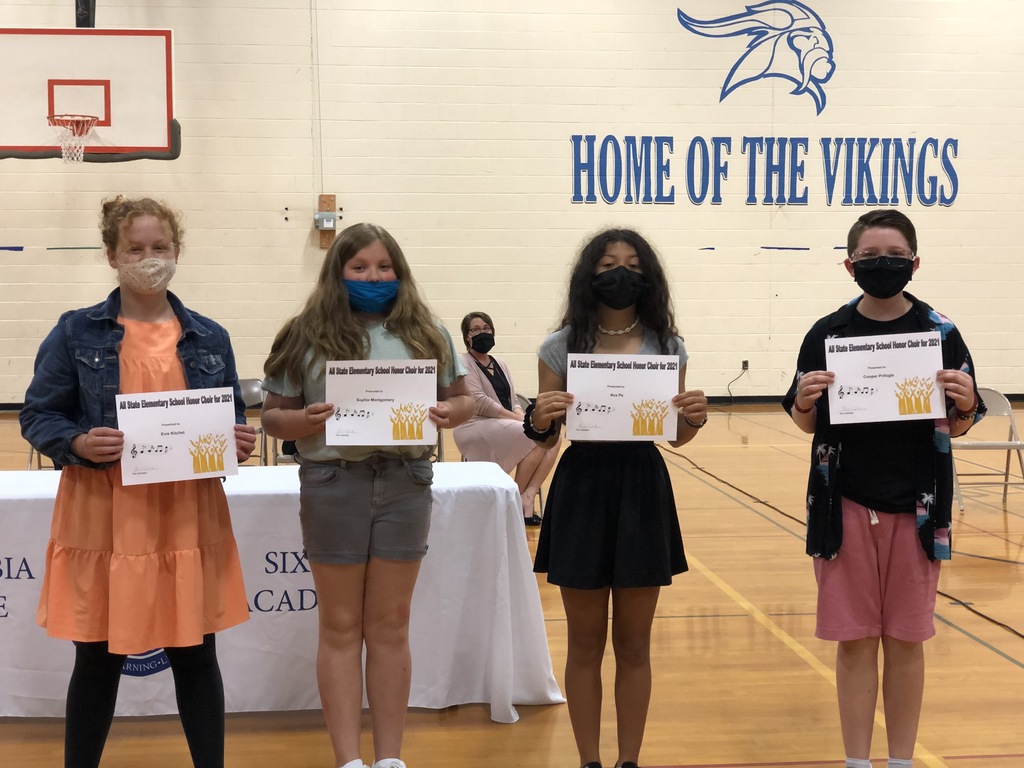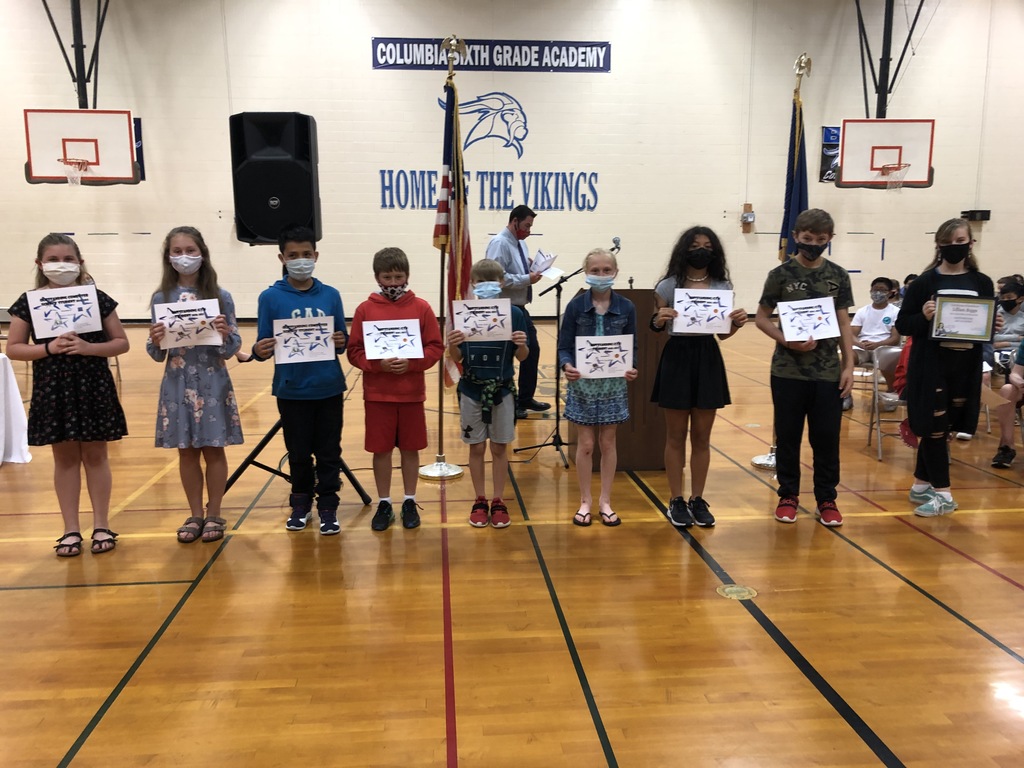 Congratulations Voyagers White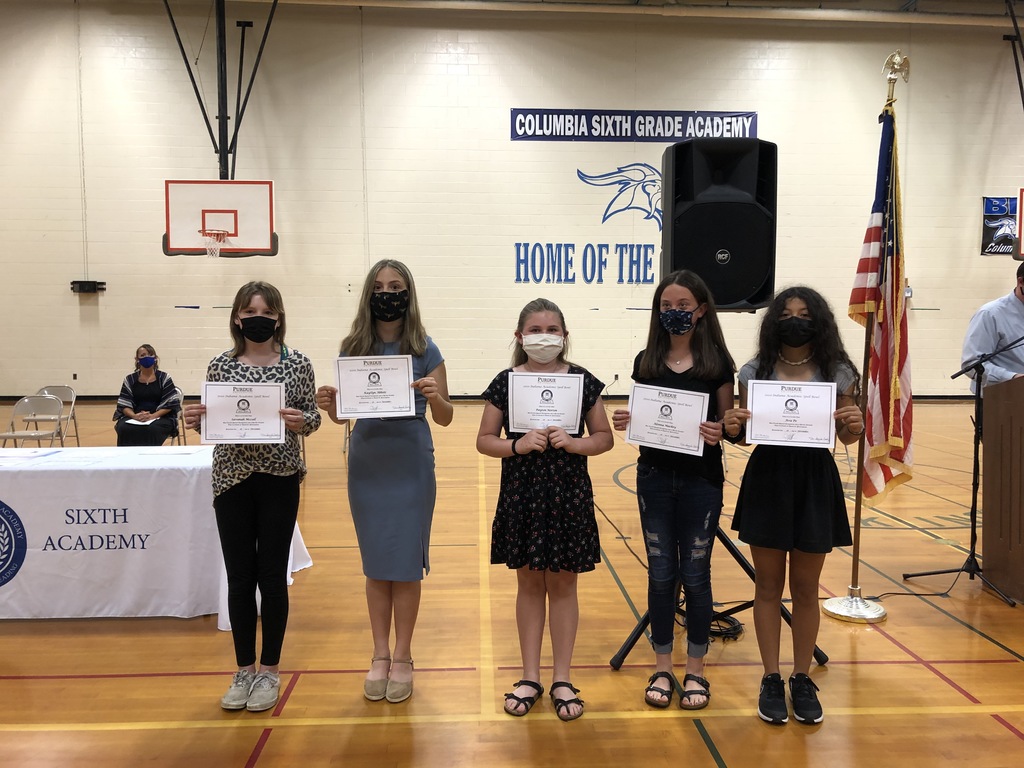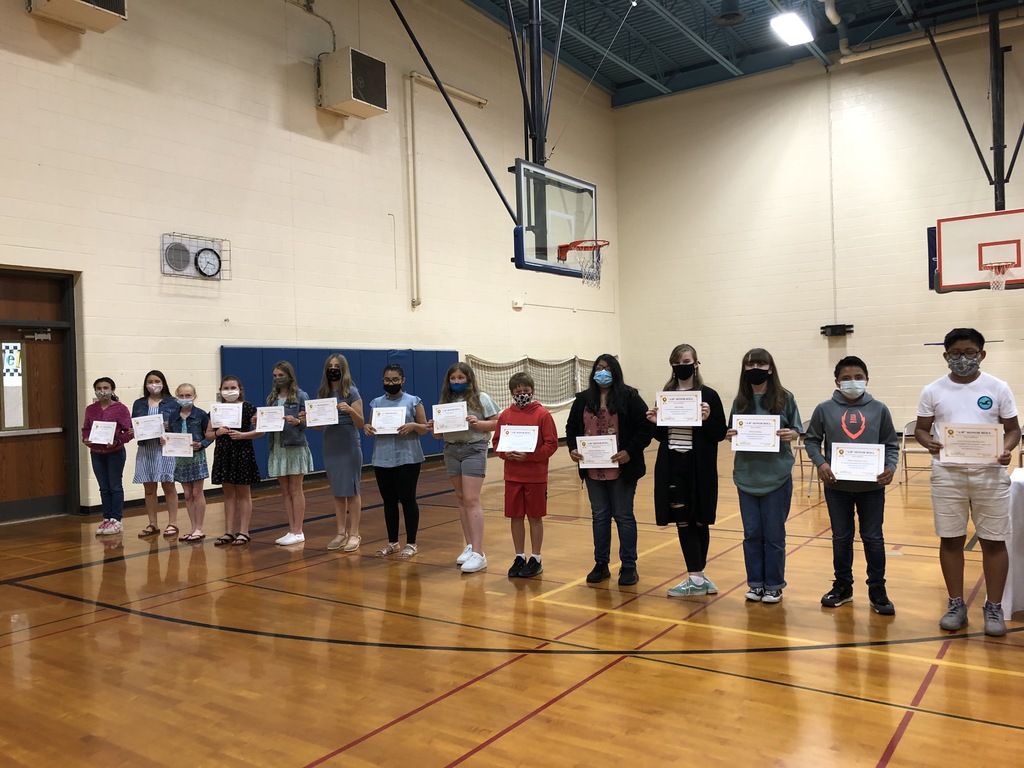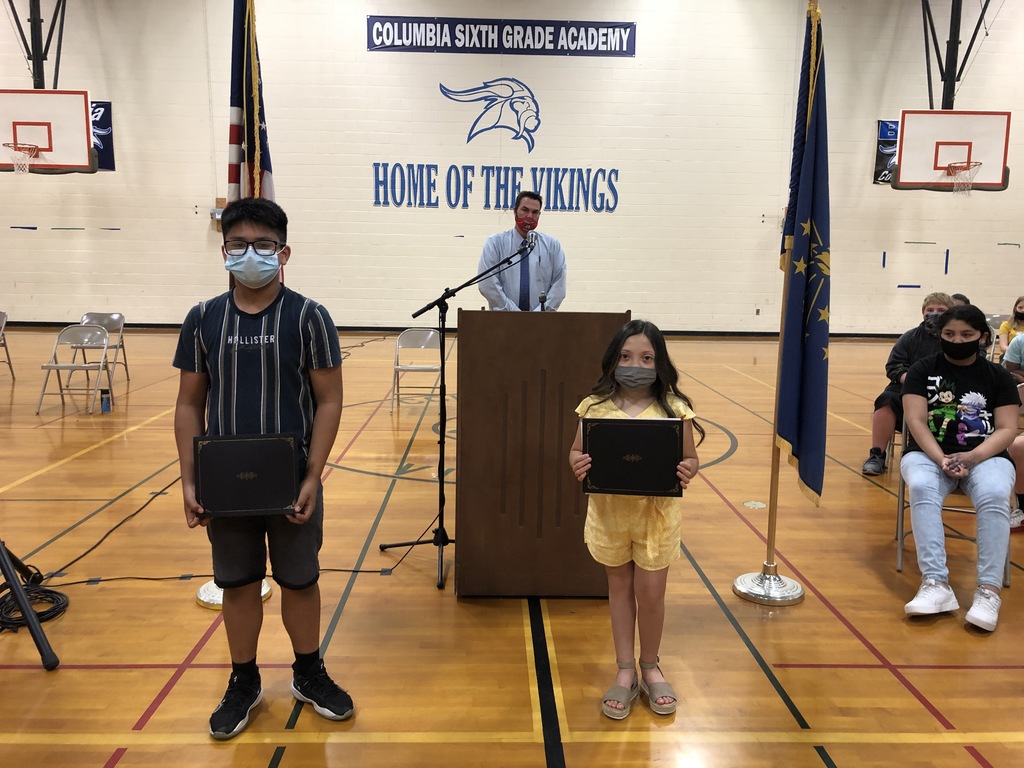 Voyagers White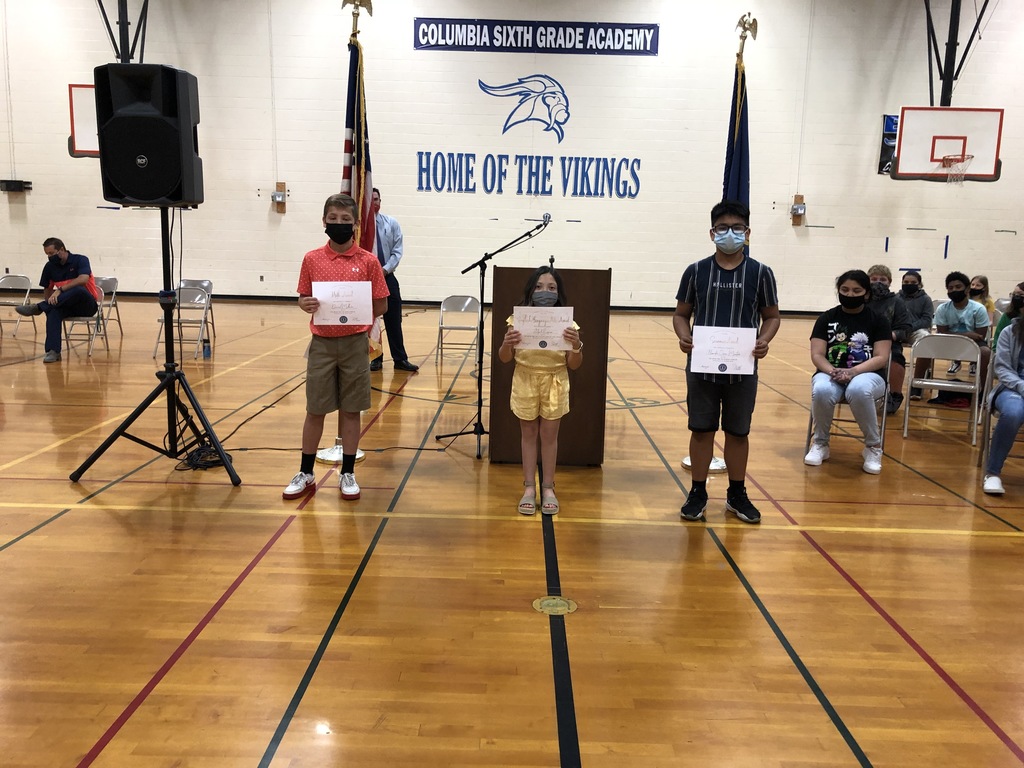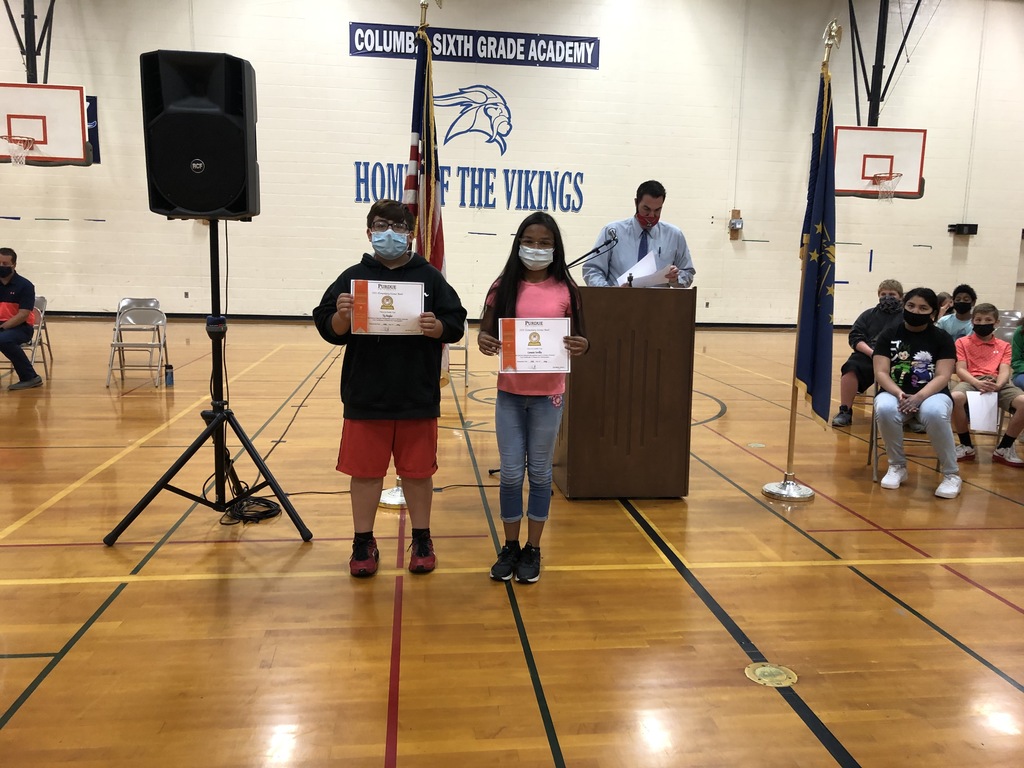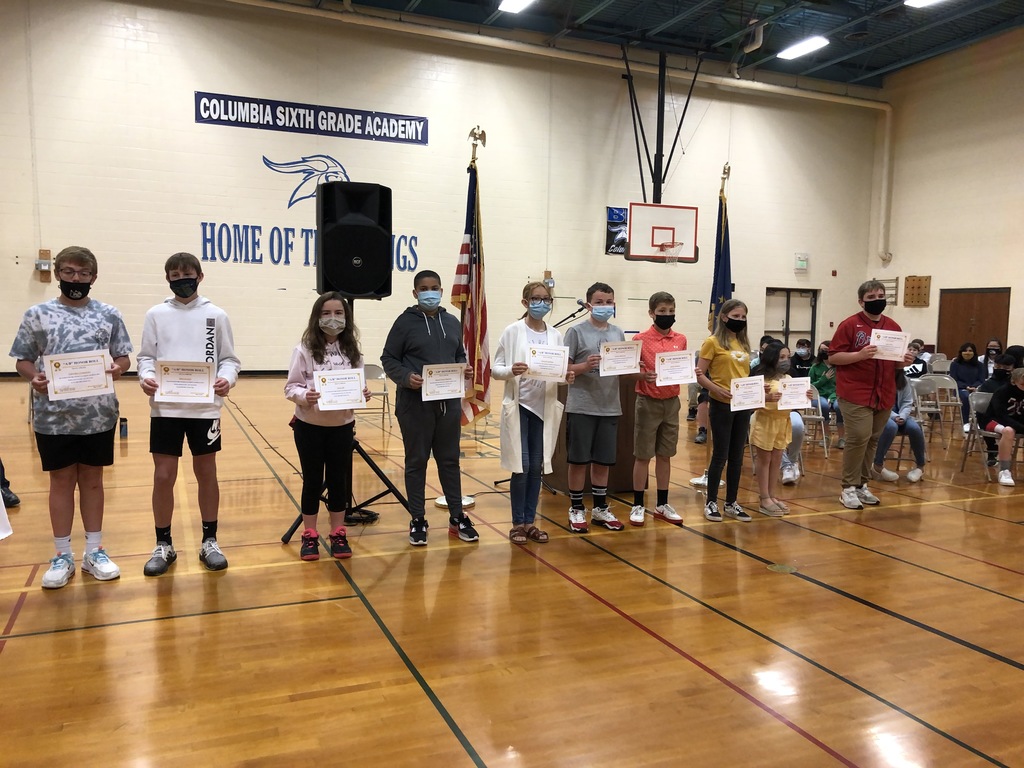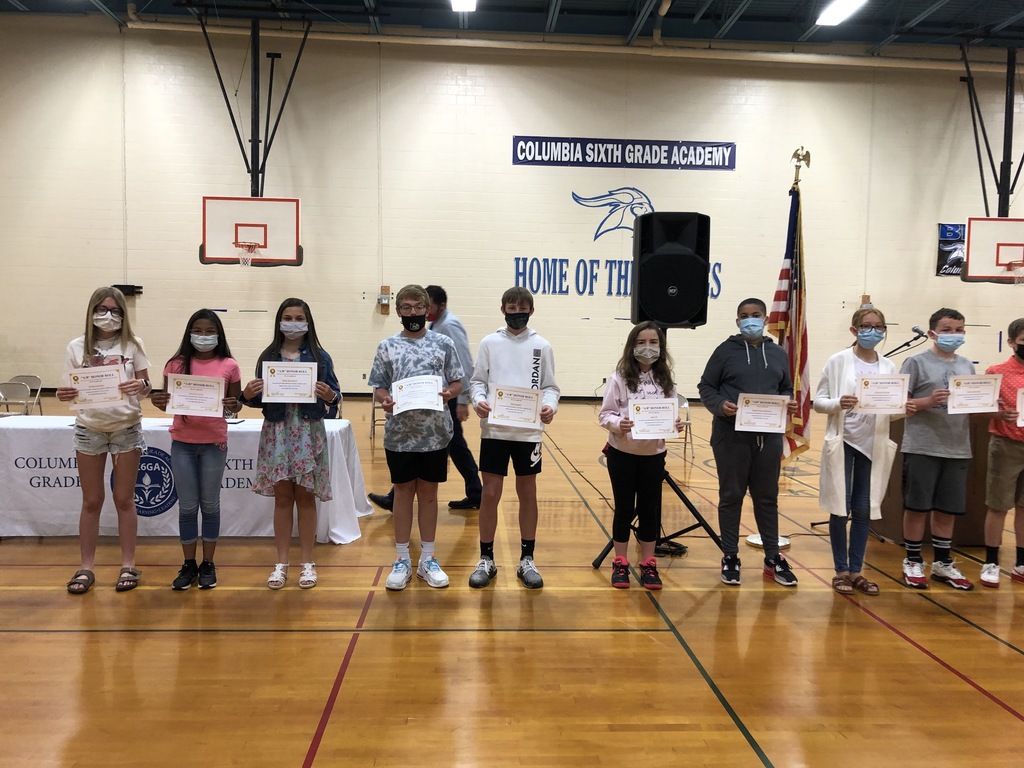 Voyagers White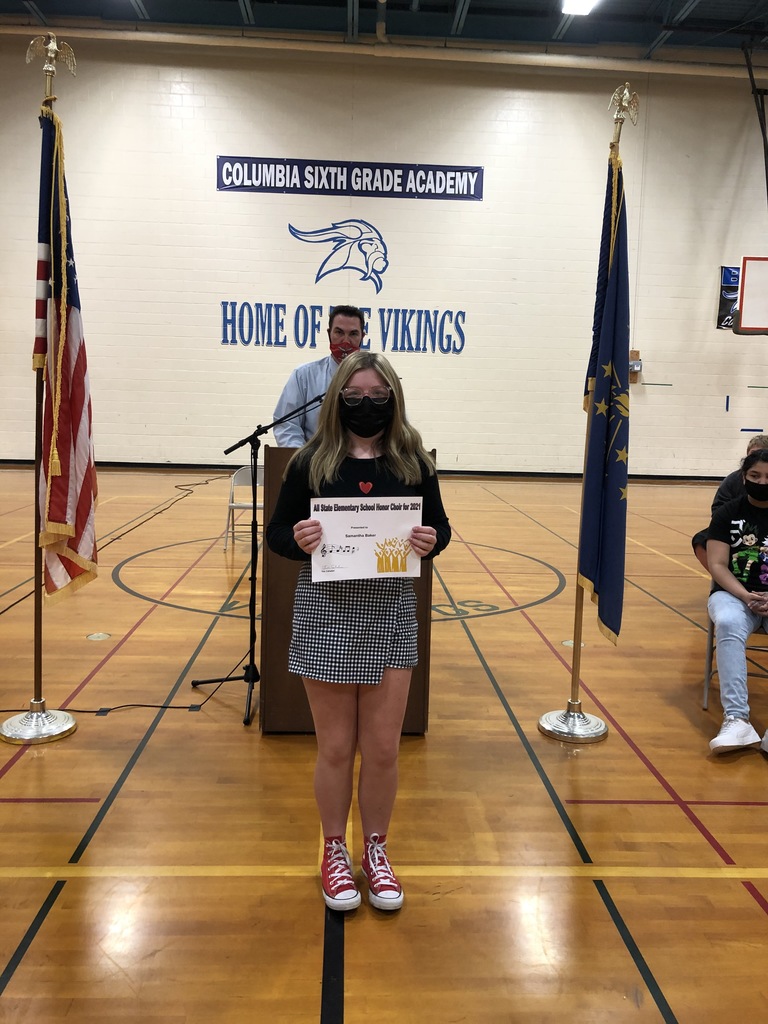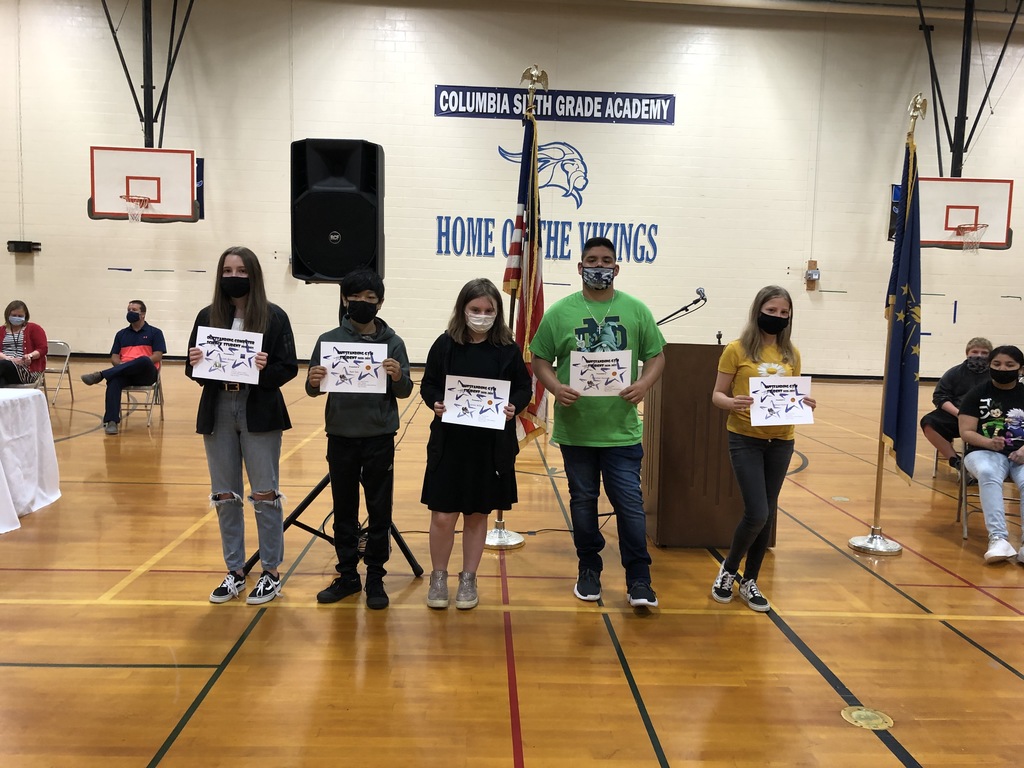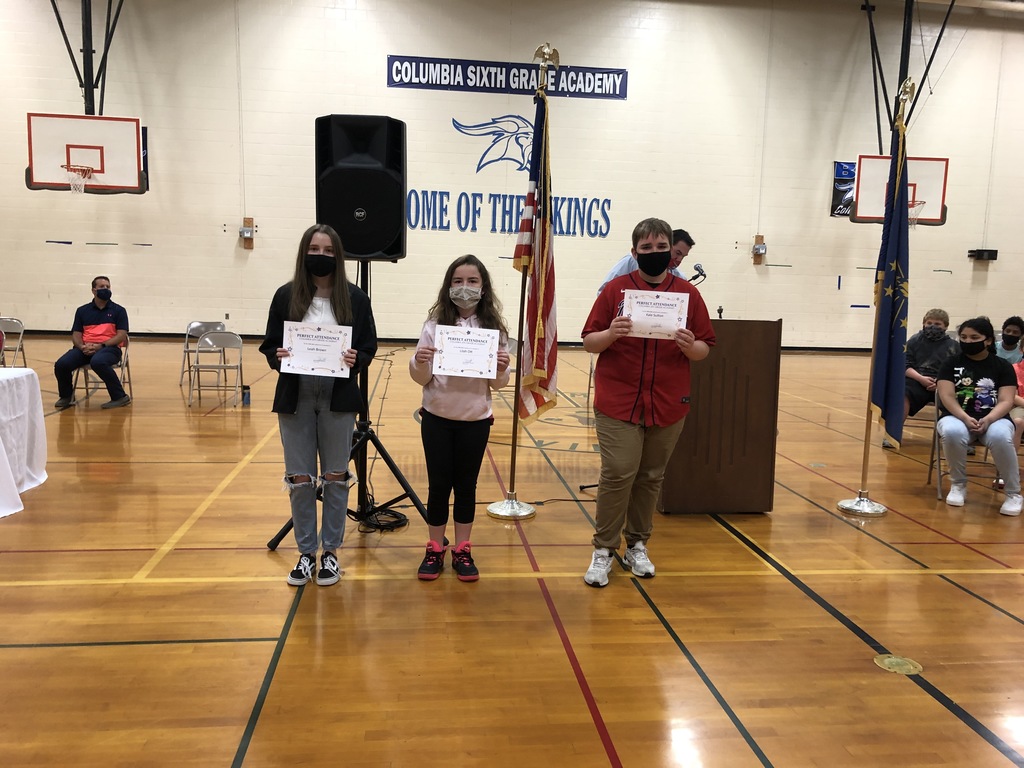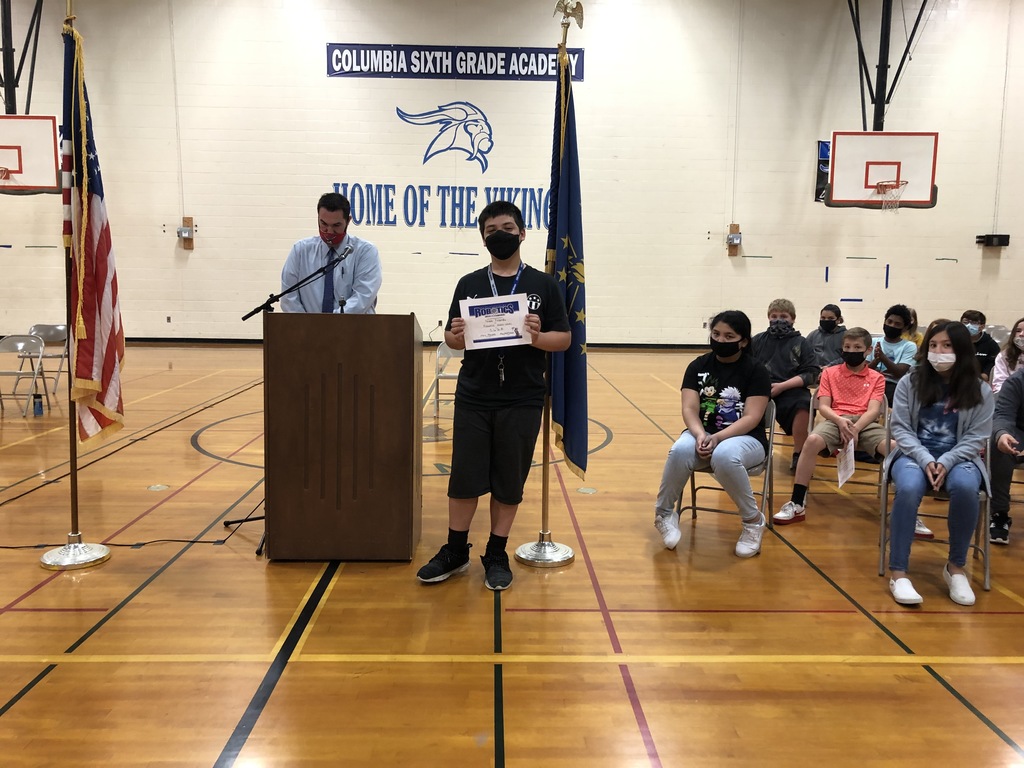 Columbia 6th Grade Supply List 21-22 1 packs of Paper (2) 24 packs of #2 Pencils (1) 12 pack of colored Pencils 2 Highlighters 1 package Washable Crayola Markers 3 composition Notebooks 1 pair of Scissors 1 Calculator small inexpensive 1 ruler - combination English and metric 2 Large Boxes of Kleenex 1 set of inexpensive Ear Buds 3 Dry-Erase Markers 1 pkg of Glue Sticks Hand Sanitizer- Recommended 1 container Lysol Wipes- Recommended ART Supplies 1 Plastic Art Box 12 count box of Colored Pencils 1 Bottle of Glue 24 pack of Crayola Crayons- non washable
Here is the following schedule for awards! Voyagers White Awards May 26 from 9:00 AM to 10:00 AM Voyagers Blue Awards May 26 from 1:30 PM to 2:30 PM Explorers Blue Awards May 27 from 9:00 AM to 10:00 AM Explorers White Awards May 27 from 1:30 PM to 2:30 PM

Middle School Track Meet scheduled for tonight at Lewis Cass has been cancelled.

The MS Track Meet tonight has been cancelled.

Here is the new link for parents and students to log into powerschool. the old link will no longer work.
https://lcsc.powerschool.com
(for students and parents)

Tonight's Middle School Baseball and Softball games are cancelled. We are going to try and reschedule them. Your coaches will keep you posted.

The boys and girls track teams competed at Western last night. The boys lost 96-31 while the girls lost 88-30. Due to expected weather conditions on Tuesday and Wednesday, we are splitting up practice to utilize the gym. On Tuesday, attend practice if you are in sprints and/or jumping events. Attend Wednesday if you are in distance or throwing events (yes, this means some of you are lucky enough to attend both days). Please let your parents know to pick you up outside door 4 on your respective day of practice. Thursday's meet has been canceled, so we will take advantage of the opportunity to practice back down at the track. Please let your parents know to pick you up at the corner of George and Lafayette.

Track Athletes: Track members do not need to be at the track until 4:30 for the meet today--

Just a reminder that this is our updated schedule: Please post info for students and remind them of the schedule. C6GA E-LEARNING SCHEDULE Block 1 10:30 – 11:15 LUNCH 11:15 – 12:00 Block 2 12:00 – 12:45 Block 3 12:55 – 1:40 Block 4 1:50 – 2:35 Teacher Office Hours 2:45 – 3:15 Students should log on to Schoology to check communication from their teachers. Google Meet links will be provided, and students should then log on for each class at its assigned time.